About Us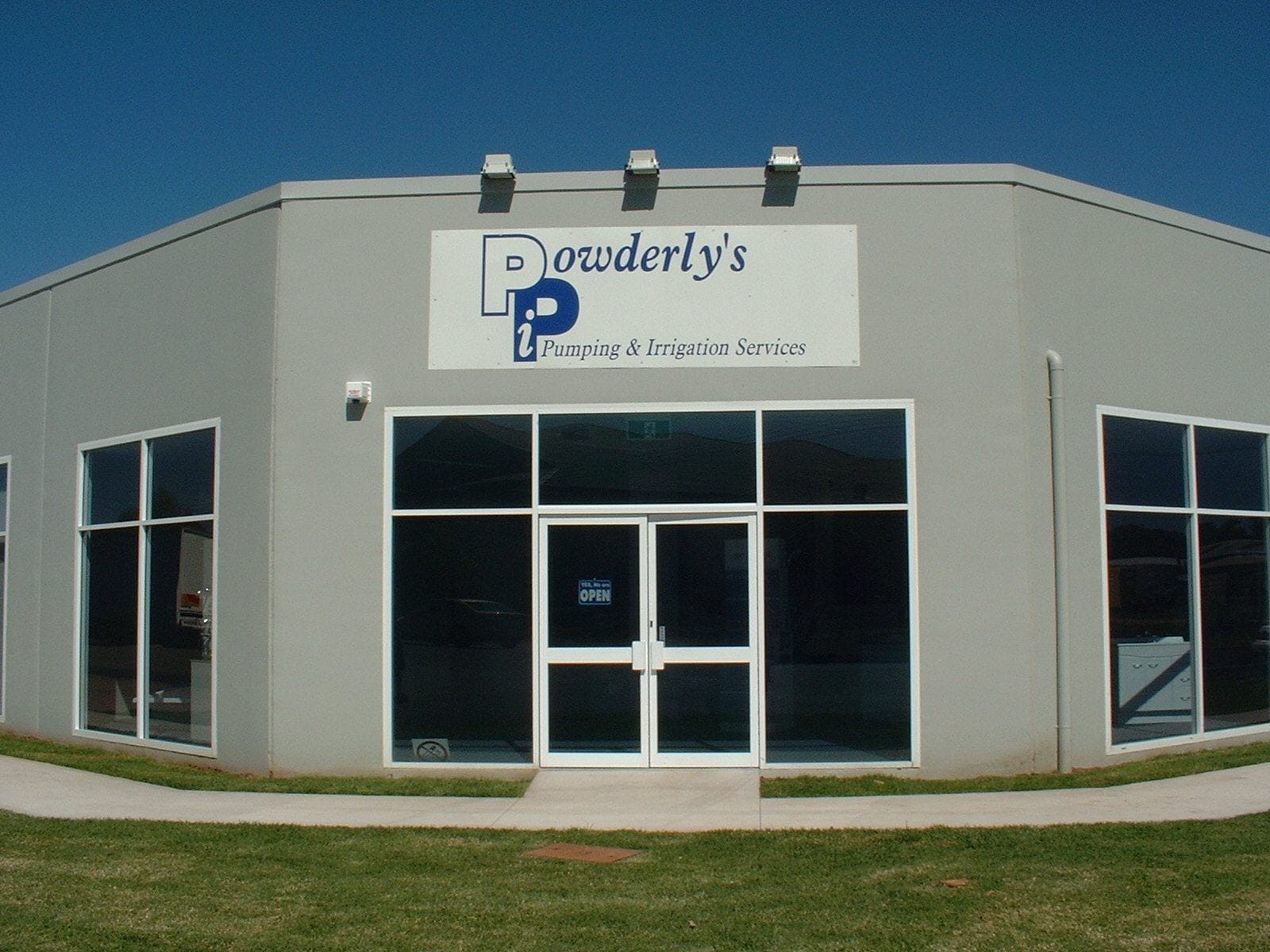 Powderly's Pumping and Irrigation is an independent company offering professional design, supply and installation of a complete range of irrigation and pumping equipment, from home gardens to large irrigation and waste water systems. We also offer a full repair, maintenance and update service for all systems.
John Powderly started working for his brother Kevin Powderly at Cash Powerhouse – Lighting Retail and Wholesale Electrical in 1983 doing all of Kevins pump work.
On the 1st march 1990 John opened Powderlys Pumping & Irrigation Services Pty Ltd due to the Cash Powerhouse having expanded to the stage where it was too big to be run as one business. The business started operations with 3 staff which included John himself. The company now has 16 full time employees.
Powderlys grew so much that we outgrew our old premises and so a new building was built in Boorowa Street which we moved into in December 2008. The new shop gave us a lot more room to showcase some of the vanities, baths, toilets, showers, taps, sinks and even kitchen appliances. The new shop allows us to hold a lot more stock in the warehouse section and in the secure yard.
John Powderly has 50 years in the pumping business. Graeme Johnson has 22 years. Between them they do all of our obligation free quotes including measuring the sites etc and designing the irrigation systems. There would not be a lot about pumps that between them they don't know.
Ian and Todd have over 30years experience between them serving the local plumbers, farmers and handymen with all of their plumbing, irrigation and bathroom supplies.
John Hazell is our Service Manager with 15 years in the job. John specialises in solar units but is the go to man for all pump problems.
Owen Kahlefeldt is one of our main team leaders who has been with the company 21years travelling around the country side installing irrigation systems and pumping systems.
Jack Rankin is our specialist on garden sprinkler and irrigation systems but is also accomplished with pumps and all other irrigation work.
We are the warranty service agents for Davey, Grundfos and Mono.
From left to right John Hazell, Owen Kahlefeldt and Ian (Macca) Mackenzie